We are focused in the needs of our neighbors and surrounding communities. ICP members continue to reach out with love and compassion. We love going to different nations and spread the good news of Jesus Christ to bring hope. ICP have been in places like Central, South America, and some of the poorest regions in the Caribbean. We stand up for the weak, the needy, and the voiceless.
If you need help, we are here to help you. If you want to help others, we have a place for you to serve.
ICP is a place where you can learn to trust God with your life, because of who Jesus is, and what He did for us. We honor Him with our time, our energy, our finances, and our relationships.
At ICP, we are better together. Hope to see you at our next gathering!
OUR MISSION
In fulfillment of the Great Commission, based on Mark 16:15-20, we commit to extend the Kingdom of God by fulfilling the great commission in all towns, cities, and territories that God will give us.
OUR VISION
To meet the spiritual, emotional, and physical needs of all people based on a trusting and lasting relationship with Jesus Christ.
What to Expect
• Engaging worship
• Relevant, biblical teaching
• Dynamic children's experience at K.I.D.S. Church
• Lots of coffee & snacks
• Friendly faces ready to welcome you home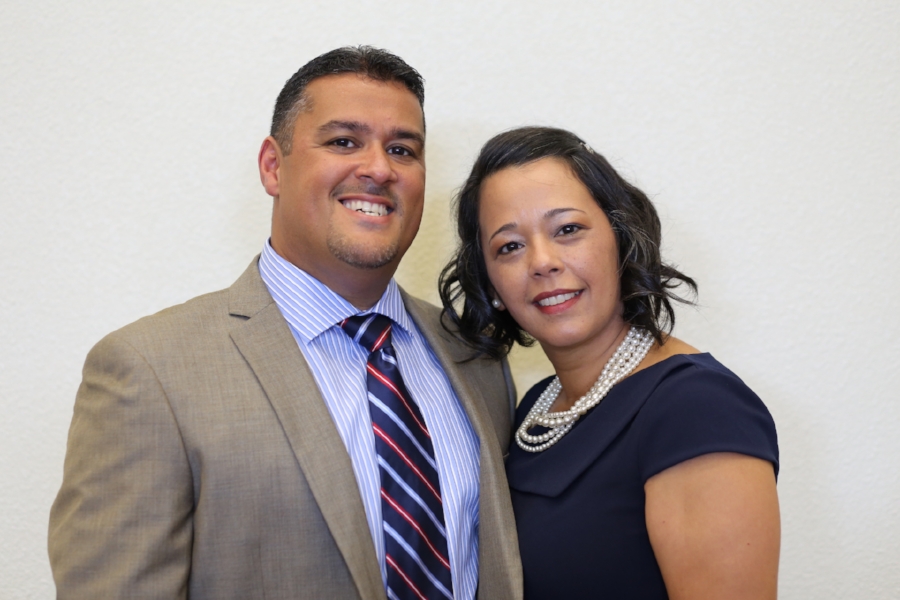 Pastors
Eugene & Denise Baez
Meeting with our pastor is the first step to take if you are new to ICP Orlando and want to get more acquainted with our family, our story, and our purpose in this city and the world.
Meet us at the lobby immediately following each Sunday service. You are invited to stop by, enjoy some coffee with our pastor and leaders.